Welcome to Area Agency on Aging, Region 9
Everyone has the right to receive the care they need in the settings they prefer. The Area Agency on Aging helps nine East Central Ohio counties' older adults understand their options for care and ensures their  rights as a consumer are not infringed. Most older people remain independent their entire lives, but others find themselves needing some help with activities we once took for granted, such as fixing meals and traveling to appointments. There comes a time when we need a level of care that we just can't provide for ourselves. We offer many different options in a variety of settings, from linking you to care in your home to assisting you in nursing facility placement.
Your Aging and Disability Resource Network!
Welcome to the AAA9 Website.  Whether you are looking for information for yourself, a loved one, or someone you know in the community, we aim to provide you with the resources that you need. Please review the current notices below or drop further down the page to select an information topic. You may also use the search function to quickly find information.
The Ohio Department of Health has released Guidance on COVID-19 Vaccine Booster Doses.
The ODH has issues new guidance to providers of the COVID 19 vaccine to make sure they have the latest information on how to administer booster doses of the Pfizer/Comirnaty COVID-19 vaccines.
Ohioans can get the information about the booster doses by reviewing the two links below:
This guidance is in alignment with the CDC and the FDA.
The booster vaccines are available for those who had their Pfizer 2
nd
dose at least 6 months ago.
People 65 years and older or residents in long-term care settings SHOULD

receive a booster shot.

People ages 18 to 49 with

certain underlying medical conditions

MAY

receive a booster shot based on

their individual benefits and risks. The CDC has indicated that this is a determination made by the 

vaccine recipient, but those eligible are encouraged to talk to their healthcare providers if they have any questions.

People age 18 and older who are at increased risk for COVID-19 exposure and transmission because of their job or living in an institutional setting MAY

receive a booster shot based on their individual 

benefits and risks. The CDC has indicated that this is a determination made by the vaccine recipient. 

Call 1-833-ODA-CHAT (1-833-632-2428) for more information or to register if you are not able to register online.
Click on any link below to learn more about suicide.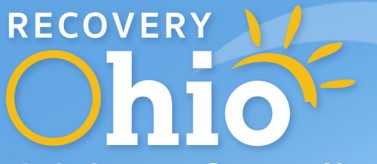 Area Agency on Aging, Region 9 Newsletter