Every year in May, we celebrate Older Americans Month and recognize the contributions that older adults make in our communities. Whether they have volunteered at food banks, served our country, or mentored an individual from a younger generation, each one deserves recognition for their commitment to enriching the lives of others.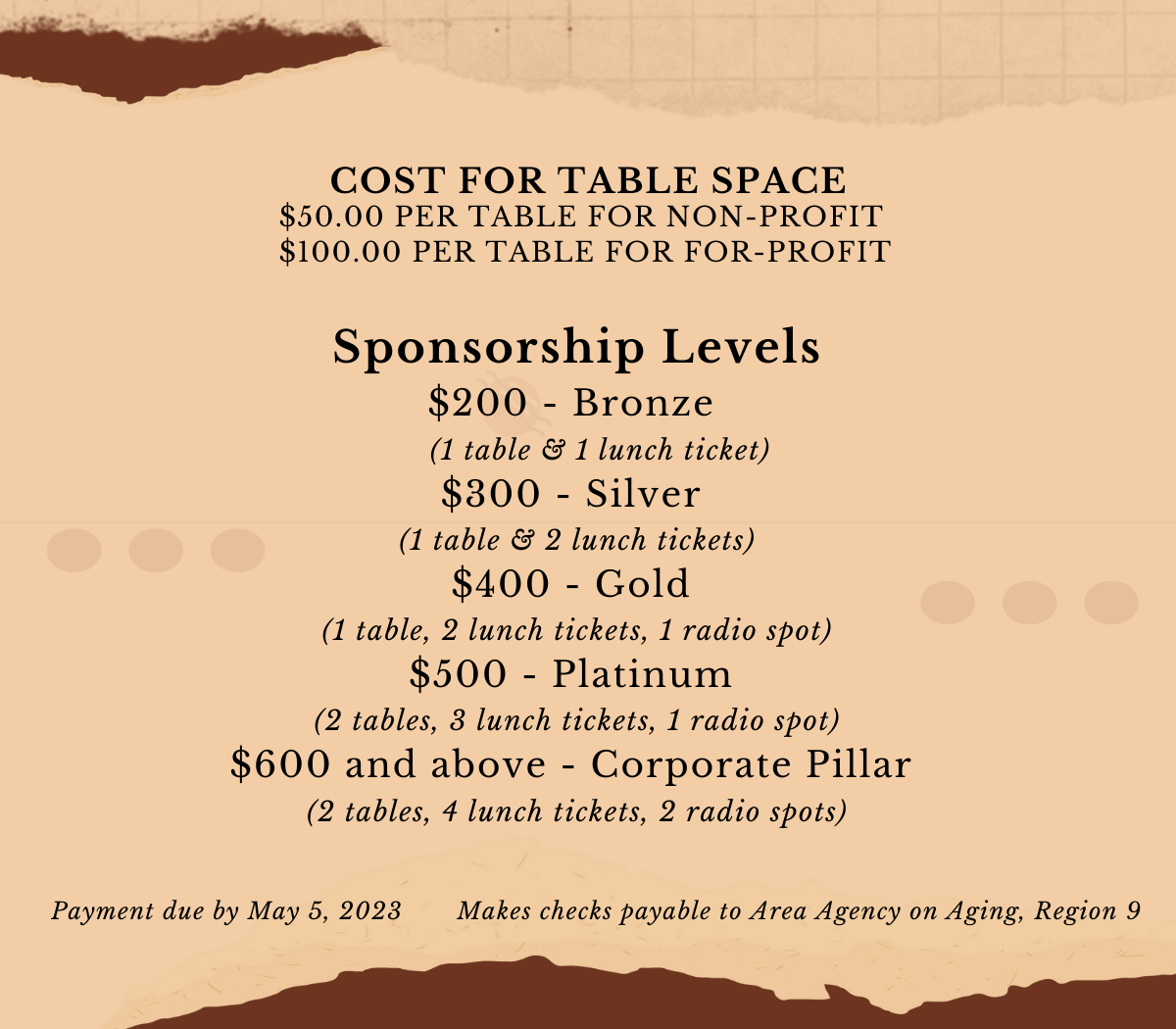 At the Area Agency on Aging Region 9, we ensure resources are in place to protect the older population and maintain their involvement in their communities and social activities.
The Older Adult Extravaganza, sponsored by AAA9, takes place during Older Americans Month and showcases the broad variety of services available to seniors and their caregivers in our nine-county region and surrounding areas.
The event is held at the Pritchard Laughlin Civic Center in Cambridge, Ohio and features entertainment, raffles, and door prizes. Exhibitors set up tables/booths to share products or services that are resources for aging and disabled individuals. They also compete to win the title of "Favorite Booth" which is voted on by attendees. The event is broadcasted live by AVC Communications. Admission is FREE!
For Exhibitor Registration, click here.
For information on Rules & Regulations, click here.
To watch the Talk of the Town video on YouTube, click here. 

Sponsored in part by Park National Bank